About Orla Dorchester Collection
The Orla at Palm Jumeirah presents many spectacularly created homes, featured in 2, 3, & 4 Bedrooms. Homes here are a retreat, where the alfresco combines seamlessly with the indoors and offers you an extraordinary lifestyle.
The residences here emphasize magnificent lofts, immense and ample, with the most unique view of Dubai in front of you. Beachfront located, Orla residences climb above the shimmering water and float around the resorts. Each home represents the best space usage, aligned by a collection of amenities. Upgrade your life at this designer array of properties, your absolutely own haven.
Orla by Omniyat at Palm Jumeirah is created by world-renowned architects and designers that recall the chase for perfection in every detail. The flats have perspectives of the soothing sea and scenic naturalistic vistas right before you. Each residence has a creative feel, with plenty of unique features that make the living experience exceptional. If you want to live a luxurious life, Orla by Omniyat awaits your company. Redefine your living standards when you come to this address.
Orla Dorchester's collection is a cascade of craftwork, innovation, and architecture, creating exciting spaces for only discerning owners. The residents here can call Dubai's Palm Jumeirah their home address, one of the most mesmerizing locations in the world. It is the most prominent spot, delivering a lifestyle beyond one's dream. There are palatial apartments, generous terraces, and well-maintained gardens. Orla Dorchester Collection is a part of the most prestigious neighborhood.
Project Details:
Perfect Address In Palm Jumeirah
Luxury Apartments Within Dorchester Collection
Gaze At The Blue Waves And Dubai Skyline
Homes Are In Pursuit Of Perfection
Private Abode For All Residences
88 Units In Total + 3 Sky Palaces + 2 Mansions
Offering 2, 3, & 4 Bedroom Apartments
An Opportunity To Apply For A 10-Year Golden Visa
Unit Sizes:
2 Bedroom
2,800 - 4,200 sq ft
TBD
3 Bedrooms
3,300 - 6000 sq ft
TBD
4 Bedrooms + private pool
4,300 - 8,300 sq ft
TBD
4 Bedrooms + private pool
6000 - 10,500 sq ft
TBD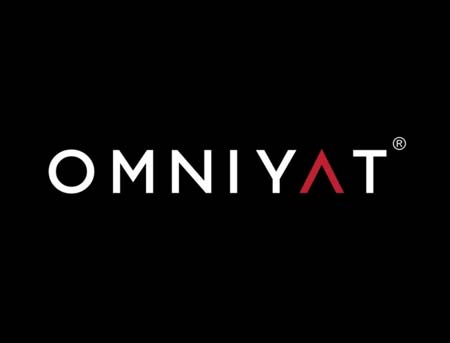 Orla Dorchester Collection
Location Palm Jumeirah
---
Facilities & Amenities
24/7 security
Balcony
CCTV Security
Children's play area
Cycling & Running Track
Dining options
Gym
Jogging tracks
Landscaped garden
Lush green gardens
Mosque
Parks & Green Spaces
Pharmacies
Private parking
Public park
Restaurants
Schools
Shopping mall
Swimming pool
Walking Track
| | | |
| --- | --- | --- |
| 5% On Booking | 45% During Construction | 50% On Handing Over The Keys |
The self-proclaimed eighth wonder of the world - Palm Jumeirah, is the most oversized, most beautiful manmade island on the planet. A prestigious landmark delivering a home to a collection of villas, townhouses, apartments, and high-class hotels. It boasts world-class facilities, aesthetic views, assortments, adventure, and entertainment facilities. It is ranked as one of the most popular locations to rent luxurious apartments and live a lavish life in Dubai. It is renowned for its designer home, beachfront lifestyle, and facilities.